360° Excellence
on Sales & Service Performance Management
360° Excellence
on Sales & Service Performance Management
In the world of digital transformation your customer has more control over the buying process than ever before and expects excellent service experience. The sales department is involved only at the very end of the process, thus failing to utilize its potential fully and consequently leading to a lost sale. It is therefore essential to have full insight into the customer's behavior and interactions with your brand at every stage of sales and customer service process.
With the 360° Excellence on Sales & Service Performance
Management , solution, Apollogic in 8 weeks will allow you to achieve digital automation, sales process and customer care improvement, thanks to which you will be able to respond to the needs of your customers faster and with more accuracy at every stage of the customer experience journey.
Sell anytime,
anywhere, on any device
Easy, instant access to ERP, back-office real-time data
Increase chances of goal winning with predictive analytics
Faster business development, intelligent lead scoring and opportunity forecastsing
Access to 360° customer view, sales & service data
Faster ticket solving increased support team performance, excellent customer expierence
Sell anytime, anywhere, on any device
Easy, instant access to ERP, back-office real-time data
Increase chances of goal winning with predictive analytics
Faster business development, intelligent lead scoring and opportunity forecastsing
Access to 360° customer view, sales & service data
Faster ticket solving increased support team performance, excellent customer expierence
Choose the best package
depending on the size and needs of your company, optimize your
business processes with Apollogic, increase sales and customer
service efficiency
Choose
the best package
depending on the size and needs of your company, optimize your
business processes with Apollogic, increase sales and customer
service efficiency
Sales Performance Management +
Key features:
• 

Customer and Contacts Management

• 

Lead & Opportunity Management

• 

Opportunities Forecast and Pipeline Management

• 

Sales Rep Activities & Visit Management 

• 

Quote and Order Management

• 

Approval & Workflow Management

• 

Sales Team Collaboration and Feeds

• 

Email Integration (outbound)
Implementation: 8-12 weeks
Price: 35 000-55 000 EUR
Sales Performance
& Customer Service
Management +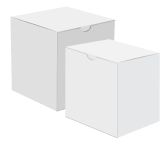 Key features:
• 

Sales Rep Route Planning and Execution

• 

Customer Service Tickets Automation

• 

Surveys Management

• 

SAP ERP Integration (Reports, Analysis, Dashboards)

• 

SAP Analytics Cloud Integration (reports, analysis, dashboards)

• 

Predefined reports for your Industry

• 

System extensions with SAP Cloud Applications Studio (SDK)
Implementation: 12-16 weeks
Price: 45 000-65 000 EUR
Excellence on Sales & Customer Service Management +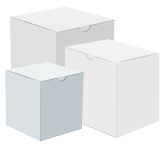 Key features:
• 

Contract Management

• 

SLA Management

• 

Client Installed Base

• 

Service Time Recording Management

• 

Integration with existing Contact Center (e-mail, chat, CTI, phone)

• 

Email Integration (outbound & inbound) 
Implementation: 14-20 weeks
Price: 55 000-70 000 EUR
+
Depending on business needs
Package extension:
• 

SAP CPQ (Configure Price Quote & Proposals)*

• 

SAP Sales Rep Commission Management*

• 

SAP REX (Retail Execution Management)*
• 

SAP FSM (Field Service Management)*

• 

SAP Contact Center*

• 

SAP CRM*
Package extension:
•

SAP CPQ (Configure Price Quote & Proposals)*

•

SAP Sales Rep Commission Management*

•

SAP REX (Retail Execution Management)*

• 

SAP FSM (Field Service Management)*

• 

SAP Contact Center*

• 

SAP CRM*
*requires additional estimation
Apollogic Sp. z o.o.
Rubież 46, 61-612 Poznań, Poland
www.apollogic.com
Tomasz Radomski
Sales Director
Apollogic Sp. z o.o.
Rubież 46, 61-612 Poznań, Poland
www.apollogic.com
Tomasz Radomski
Sales Director