SAP Process Mining by Celonis for visualization of business processes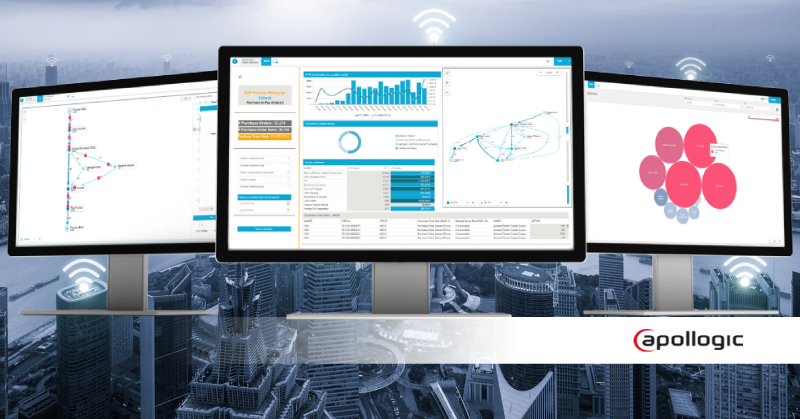 Increasing transparency, identifying problems and optimizing business processes – these are just a few of many benefits that SAP Process Mining by Celonis offers. By using this solution, users can maximize the company's performance and the efficiency of all departments.
Celonis – what is it?
The Munich-based technology company became famous in 2018 when it was listed as a unicorn – a startup valued at $1 billion or more. In the same year, Celonis expanded its operations and opened new offices in the United Kingdom and the United States. Celonis develops software for enterprises, based on process mining technology, to visualize and improve business processes. The new technology applies to all areas of the company's business, from procurement to accounting and HR.
Following video shows how Celonis Mining Process fosters full transparency of accounting and other business processes operating within SAP solutions.
How does Celonis SAP Process Mining work?
Celonis SAP Process Mining software gives a clear picture of how and when tasks are performed, whether planned projects are carried out according to plan and which processes consume the most resources. The solution offered by Celonis takes advantage of the fact that almost every user interaction with the database leaves a digital footprint.
SAP Process Mining by Celonis – cloud edition.
Solution made by Celonis generates graphical representations of the business processes taking place in the organization.
This platform presents diagrams and charts using key performance indicators.
How do the operational processes within SAP solutions work?
Celonis SAP Process Mining processes the organization's data in real time, identifies bottlenecks and areas for potential improvement and presents them in a clear, graphical form. Celonis Process Mining is fully integrated into the SAP HANA database. With the high analytical capabilities and highly efficient algorithms offered by SAP HANA, users can monitor and detect inefficient business processes and plan actions aimed at their optimization. Data processed in this way can be stored in the cloud or on-premise.