SAP's Revolution in the World of AI: Meet Joule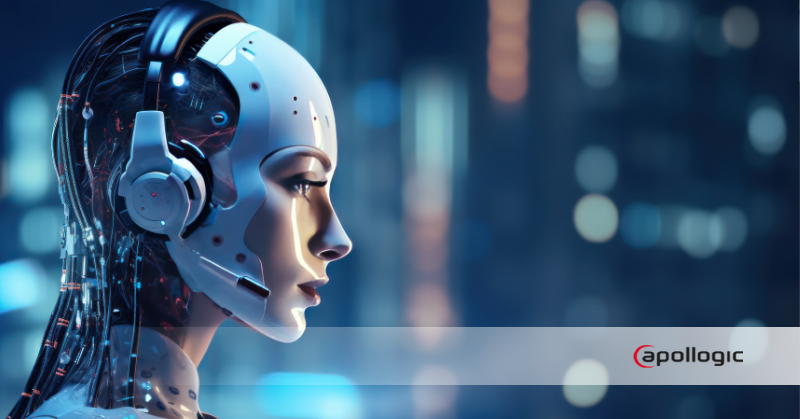 Artificial intelligence has become an integral part of today's business world. It has revolutionized the way businesses manage data, make decisions, and interact with customers. As AI technology evolves, its importance in business continues to grow.
One of the new developments in this field is the AI assistant announced by SAP this September. Joule, as it is referred to, provides information from a variety of sources, helping companies achieve even better business results. It is a tool that has the potential to revolutionize the way businesses operate and use AI-based technology.
Joule is embedded across SAP's cloud portfolio. It can provide information not only from across the SAP environment but also from external sources. It efficiently sorts and compares data from different systems to deliver the most relevant information. As a result, it helps get work done faster and achieve better results, while ensuring security and compliance.
SAP user environment transformation
In recent years, we have seen the direction in which SAP is betting on cloud-based technologies, artificial intelligence, and data analytics. The shift to cloud solutions allows companies to be flexible and scalable. This is important in a dynamic business environment. Additionally, the integration of artificial intelligence and data analytics allows for better use of information, automation of processes, and more informed decision-making.
Transforming the SAP environment not only makes businesses more efficient and competitive. It also enables more sustainable and future-proof business models. It's an evolution that prepares organizations for the challenges and opportunities of the future of business.
Joule will streamline areas from human resources to finance, supply chain, procurement, and customer service. It's almost like having a colleague ready to help at any time. Employees can straightforwardly ask questions or present problems, and Joule provides answers based on business data from the SAP portfolio and external sources, with the right context.
Joule, Your Personalized Assistant
The presence of personalized assistants based on artificial intelligence represents a watershed moment in transforming the way we work and communicate in the workplace. Such tools offer almost instant access to information. They make it easier for employees to perform tasks, solve problems, and make decisions. But their importance goes beyond increasing productivity.
Joule adapts to individual users' needs by learning their preferences and behaviors. As a result, it creates a more personalized experience, building greater engagement and improving employee satisfaction. In addition, it eliminates language barriers by enabling natural language interaction, making technology more accessible and useful to a diverse workforce.
AI assistants such as Joule are not just a tool. It's also a partner that helps you effectively manage your responsibilities and make more informed decisions in a dynamic business environment.
Examples of Joule applications
Joule can be successfully used in various business areas. Here are some examples of its potential applications:
Supply chain management: Joule can help solve problems. The assistant identifies those related to delays or supply shortages. It can provide information on product availability, forecast demand, and suggest optimal delivery routes.
HR: In HR, Joule can support recruitment processes by generating interview questions, creating unbiased job descriptions, and analyzing candidates. It can help identify potential talent and provide insights into personnel-related analysis.
Customer Service: AI Assistant automatically analyzes customer requests and suggests solutions based on previous cases and available data. It can also track trends in customer feedback and provide feedback for improving customer service.
Financial data analysis: Joule can help analyze financial data in the finance department. He creates forecasts, reports, identifies anomalies, or recommends optimal investment strategies.
Asset management: In the manufacturing or energy sector, Joule can monitor the condition of assets and machinery, forecast breakdowns, and provide maintenance and upkeep recommendations.
Marketing and sales: Joule can analyze customer behavior data and provide recommendations for personalized offers or marketing campaigns. This increases the efficiency of operations and improves the customer experience.
These examples show that Joule can significantly increase the efficiency of companies' operations by automating processes, providing intelligent recommendations, and analyzing data.
This is crucial in today's dynamic and competitive business environment.
Joule's availability and development
Joule is being rolled out gradually, and its availability may vary depending on the specific SAP service or product. According to the latest information, Joule is expected to be available with SAP SuccessFactors solutions and the SAP Start site later this year. A public version of SAP S/4HANA Cloud has been announced for early 2024. SAP Customer Experience, SAP Ariba, and SAP Business Technology Platform will be announced at upcoming conferences. This means that different business areas can benefit from Joule at different times, and availability will be gradually expanded.
Summary
SAP Joule is a breakthrough tool that allows companies to operate more efficiently, effectively, and in compliance. The AI assistant integrated into the SAP portfolio has the potential to bring about a real revolution. In an era where technology and data play a key role, Joule introduces a new standard for intelligent business solutions.
With Joule, we can gain many benefits:
Faster work: Helps streamline tasks to save time and increase work efficiency.
Tailored applications: We get quick and intelligent answers on demand, making it easier to make decisions without unnecessary delays.
Customized content: Joule generates customized content to help you get started, such as creating job descriptions or providing coding assistance.
Full control: Using Joule, you retain full control over your decisions and data privacy, which is crucial in today's business world.
With these benefits, Joule becomes an invaluable tool to support companies' and employees' operations, helping to improve productivity, make better decisions, and increase work efficiency.
Want to know more about how artificial intelligence can help you with your daily business challenges?