Better user experience with SAP Fiori for SAP S/4HANA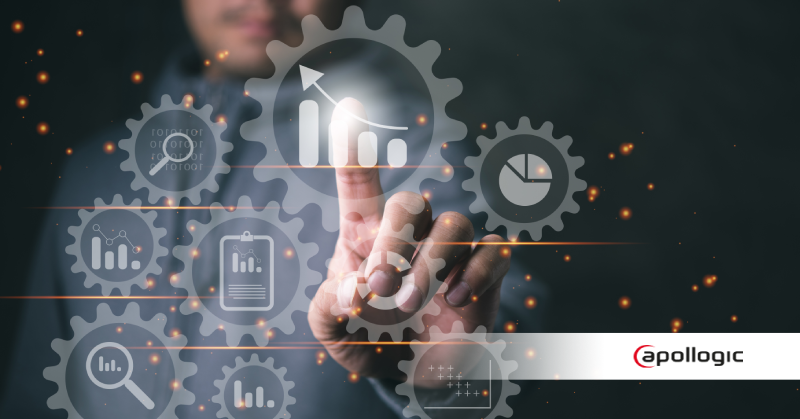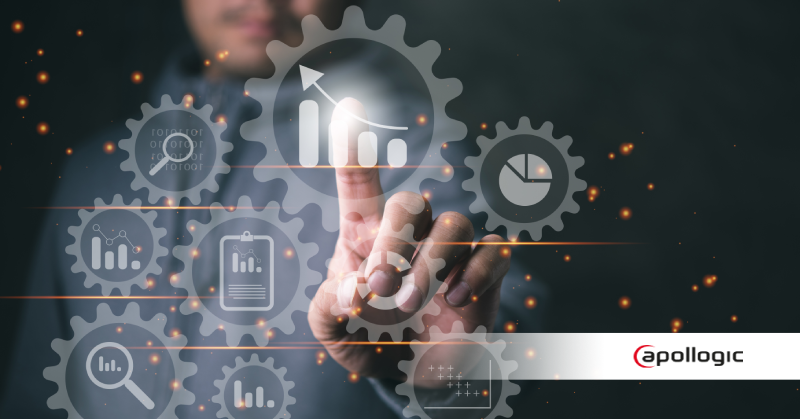 With the introduction of SAP S/4 HANA, a system based on in-memory data processing, it became clear that SAP not only continues to support the Fiori interface ecosystem (Launchpad, SAPUI5), but also puts more emphasis on it than ever before.
Fiori for S/4 HANA isn't only an additional option for accessing the system – its use is recommended but not required. Why should you use Fiori with S/4HANA? First of all, it's an entirely new user interface, designed from scratch taking into account new trends and achievements in user experience, which differs from the existing transactional interfaces, often filled with unnecessary options. Interfaces created with SAP Fiori are more transparent, optimized for a given user role and tailored to the needs of the user.
As Fiori isn't only an application, the user who decides to use this solution gets a number of additional options related to the whole ecosystem and focusing on its central point, which is Fiori Launchpad. From Fiori Launchpad, you have access to applications selected for a given user in terms of his business role and permissions. Launchpad also offers access to a powerful tool – Corporate Search, which through a single search box allows you to find resources throughout the system, regardless of whether you're looking for a document, client or application. After finding the searched item, the system will contextually run an appropriate application for data presentation.
Another corporate tool is the integration with the CoPilot Launchpad – a digital assistant with which you can communicate in a natural language and which will help you in searching, establishing contacts, and planning meetings. A more detailed description of CoPilot functionalities can be found in one of our articles.
The user may use a powerful analytical tool – Overview Pages, which combines a number of analytical data and presents them in the cards form. With this tool, the user sees all the risks and can take action immediately from the screen by going directly to a dedicated application or by establishing contact with the person responsible for resources.
Regardless of the range of available options and applications, we already know that interfaces based on Fiori are the future of SAP systems. This tool revolutionizes the previously known solutions and provides an opportunity to develop functionality and performance related to user experience.
SAP provides about 1700 Fiori applications available in the system. It's a fact that despite a large number of applications, they don't cover the functionality of all GUI transactions offered by the system. However, it's worth noting that Fiori applications don't have inadequate features not supported by the new architecture. Additionally, from the Launchpad, you can access Web Dynpro and SAP GUI for HTML applications. These functionalities were already available in previous systems, but only in the 1809 version was a new type of navigation implemented for the above-mentioned applications. The "Inplace" type, unlike the previous "Explace" type, allows you to run Web Dynpro and SAP GUI for HTML applications directly in the active window, which significantly saves time needed to run the application and gives the users the impression of work continuity, because they no longer need to navigate to another window.
It's worth noting that not all of the 1700 applications have their widget in the Fiori Launchpad cockpit. Some of them appear as Link, Navigation Objective, or Reusable Component. It's because the architecture of these applications is based on an atomic separation of functionality so that a single application is responsible for a single feature. Therefore, each application can be reused in a different context, which means that the same functionalities aren't implemented repeatedly. It increases the reliability and speed of creating new applications.
In order to use a wide library of Fiori applications, you need to activate selected elements of it. However, the selection isn't made one by one. SAP has equipped its customers with a set of tools enabling going through this process much more efficiently – applications are activated on the basis of the user's business roles. Deciding to access certain elements via Fiori, the process will automatically select which apps should be activated to ensure a logical sequence of individual applications, which couldn't be fully launched in case of manual activation. It's worth noting that the efficiency of this process is positively influenced by the increase in the number of added roles.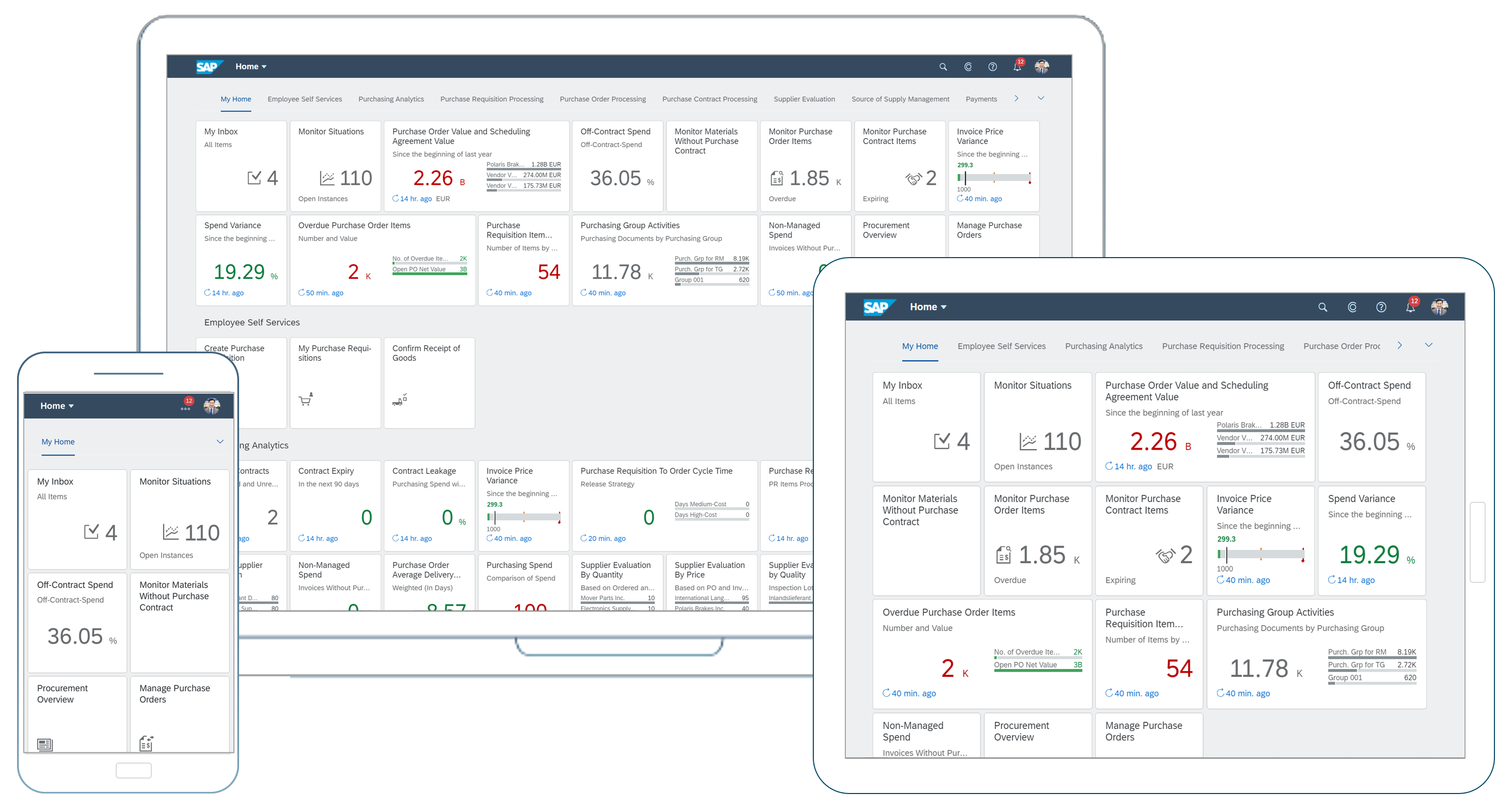 To make sure that the offered applications cover the range of functionalities expected by the customer, SAP has made an available online tool for checking the scope of application operation.
If your applications aren't 100% compliant, you should upgrade. A wide range of applications has a built-in customizable interface and data presentation capabilities. This area includes adding or removing filters and displaying columns when presenting results. These functions are available directly in the application via the user interface. No developer skills are required to operate them. However, when the required changes go beyond the scope of personalization, the client may use the so-called application extension project, which consists of introducing changes directly in the application structure, changing, adding, or removing appropriate controls or their parameters. The application created in this way is available in parallel with the original, ensuring the security of the existing solutions.
If the customer's needs go far beyond the solutions provided, it's possible to develop a new application that meets his expectations. There are two ways to approach this issue. It's possible to build a new application based on Fiori Elements – ready-made elements that contain a set of business functionalities. It's a quick solution, but less flexible than the following method. The second way of satisfying all customer needs is to prepare the entire Fiori application entirely from scratch, using SAPUI5 technology. Although this solution requires the work of experienced developers and is the most time-consuming in comparison to the above methods, it offers more significant opportunities for personalization and full service of even the most individual and complex business processes.